About Natalie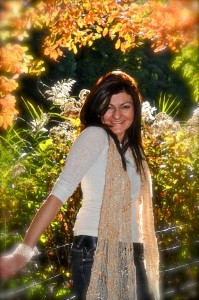 Natalie Ulrich is a student of life, yoga and consciousness. She has been teaching yoga since 1999. Natalie is a registered Teacher with the Yoga Alliance (E-RYT-500). She is a certified instructor and teacher of Prana Flow® Yoga, created by Shiva Rea. Natalie started her training with teacher and author Beryl Bender. In 2004, she completed her first 200 hours with the Hard & the Soft Yoga Institute.
Natalie's experience and lighthearted teaching style allows students to open up deeply. A voyage towards uniting mind, body and spirit, allowing a new found path of self-discovery. Natalie's classes are energetic and dynamic through a deep connection with flow, chant and breath. Beginner students enjoy a more gentle teaching approach. Students love to be drawn into their own "river of prana" with ease, grace and precision. In her classes, Natalie aims to create a space of warmth and harmony, a bed of roses to simmer down, invigorate and transform. Her teaching is inspired by her love for music, dance and her sense of humor. Her experience of growing up in cultures such as Asia and the Middle East and her travels to India shine through her when she teaches.
A humanitarian at heart, she is passionately committed to helping others. She has volunteered her teachings on many occasions for instance at the Burn Unit of Cornell Medical Center and the Jewish Board of Family and Children's Services (JBFCS) in the Bronx. She was chosen as a speaker on alternative medicines for the World Burn Congress in 2009 and at the Cornell Weight Loss Surgery Program in 2011.
Natalie is currently teaching Prana Flow® inspired Yoga at Cornell Medical Center in New York. She also teaches private classes and leads workshops and retreats both nationally and internationally.